Myanmar: Johanniter Emergency relief starts after Cyclone Mocha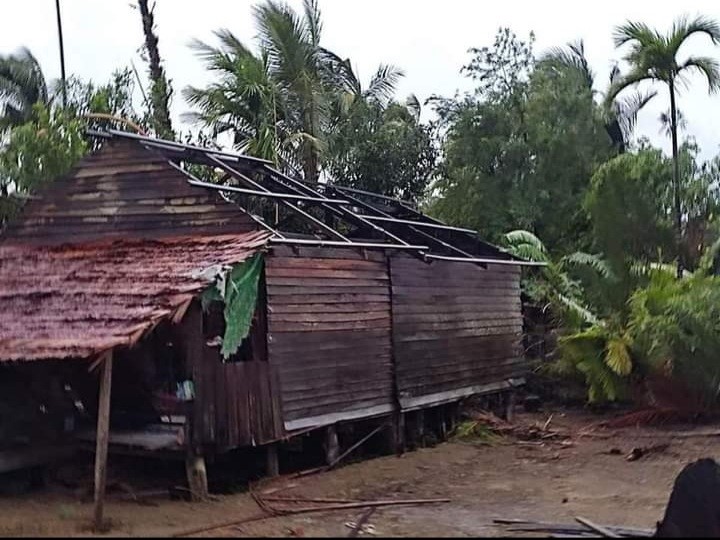 Food and hygiene kits on their way to Rakhine ++ 200,000 euros for emergency relief provided
Cyclone Mocha made landfall in Myanmar at noon on Sunday with winds of 250 kilometres per hour. This makes it one of the most severe cyclones recorded in the region in recent years and it has been classified in the highest category 5. In addition to very strong winds, the cyclone brought a high storm surge that caused severe flooding in Rakhine province. The coastal town of Sittwe was flooded, power and telecommunication poles destroyed, trees uprooted, houses damaged and roofs swept away.
"Cyclone Mocha destroyed much of the infrastructure, in Pauk Taw township, but fortunately no deaths have been reported so far. However, the affected people have not received any aid yet," says Kham Thi, Johanniter Programme Manager in Myanmar.
Together with its partner organisation Meikswe Myanmar, Johanniter is therefore already sending food and hygiene kits for 3,000 families to the Pauk Taw township, 25 kilometres north of Sittwe.
In the coming days, a total of 28,000 people in 32 villages in Rakhine province will be supported with relief goods.
Further devastation feared
The cyclone continues to move inland, bringing with it strong winds and large amounts of rain. Landslides and uprooted trees have cut off some regions from the outside world. "It will take a while until we have a good overview of the extent of the damage," says Magdalena Kilwing, Head of Emergency Response at Johanniter International Assistance. Johanniter is therefore also looking into emergency relief measures in other provinces, providing a total of 200,000 Euros for immediate activities.
About Johanniter International Assistance
Humanitarian aid abroad is a statutory task of Johanniter-Unfall-Hilfe. It is implemented by Johanniter International Assistance. Around 320 international and local staff members work in 11 country offices and in Berlin. Johanniter has been working in Myanmar for 15 years, mainly supporting the population in areas with ethnic minorities, such as Karen, Chin and Shan State.