Logistics Day: "A good sense of pragmatism is needed"
Welf Seyer is volunteer in emergencies with Johanniter International Assistance. The 37-year-old from Berlin is a logistics expert and works full-time for the rescue organisation Sea-Watch e.V.. Recently, he has been working for Johanniter in the Logistics Cluster in Rzeszów, Poland, to coordinate the logistics of aid to Ukraine. In the Interview he describes his experiences.
You supported the Logistics Cluster during the Ukraine war that started in February. Who do they work for and what is their specific task?
The Log Cluster is a coordinating tool of the international humanitarian community, run primarily by staff from the United Nations World Food Programme (WFP). In addition to the Log Cluster, there are ten other clusters that deal with specific issues in relief operations and are activated in the countries concerned as needed.
The goal of the Log Cluster is to fill gaps in logistics in major emergencies and find solutions for bottlenecks. Example: Humanitarian actors can outbid each other for transport capacity or warehouses, driving up prices. Capacities are often not used efficiently. The Logistics Cluster steps in here and can rent this logistics capacity on a large scale and make it available in a coordinated manner. In addition, the Logistics Cluster collects information and prepares them, or clarifies topics with authorities such as possibilities for a simplified customs clearance, so that help arrives quickly and as smoothly as possible.
What specific tasks did you take on in the cluster? Was it the first time for you?
This was my first time working for the Logistics Cluster, but I already knew it well from the other side. After the earthquake in Nepal in 2015, I had coordinated the import of materials from our medical team and relief supplies with the Cluster as a Johanniter. First, they were stored in the Logistics Cluster Hub at the Kathmandu airport and then transported by truck to the area of operation. That was helpful at the time.
This time I was on their side. Together with colleagues, we handled the same requests. I was deployed at the Logistics Hub at Rzeszów Airport in eastern Poland. Initially, there were only three of us in a warehouse rented from Maersk. This had recently been completed, and had hardly any infrastructure with which we could work. This had to be procured first, an office was furnished by us provisionally so that we could begin to work fast. A good sense of pragmatism is always important. Things certainly don't turn out the way you expect, and you have to react to that pragmatically.
I was then primarily responsible for communicating with the "customers," such as the Johanniter, and for ensuring that the logistical process from arrival to storage and later delivery worked. To this end, I was in contact with a wide variety of partners in the field. It was great to see how more and more deliveries of goods arrived at our warehouse in Rzeszów, how we were able to handle them, and how convoys of trucks headed for Ukraine were then put together at the depot.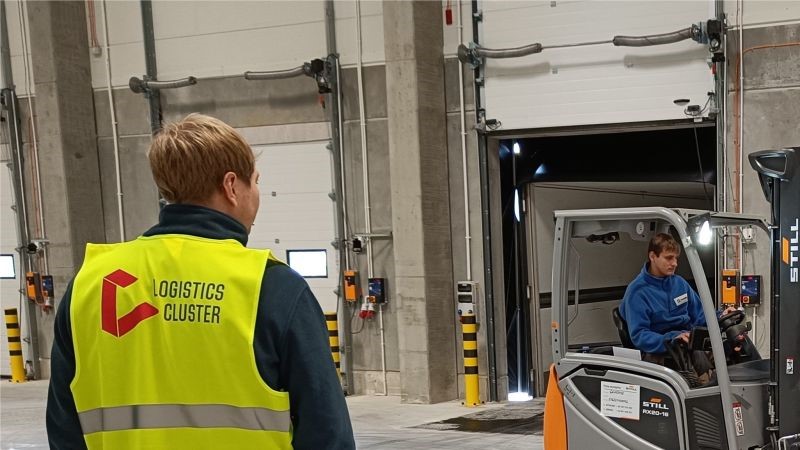 In your regular working life, you work as the Head of Logistics and Ship Management for Sea-Watch e.V. Rising prices worldwide, shortages of resources and food, components and long delivery times are not only a problem for the logistics sector, but also for people in poor countries. What negative effects do you expect or fear far from the Ukraine war?
Yes, indeed, the war in Ukraine has an impact on so many areas. More immediate consequences that we register in logistics are currently the fuel prices. Fuel costs for our ships and aircraft are one of the biggest daily items. Spare parts deliveries could also potentially be affected, supply bottlenecks may occur.
But it is hitting the poorest hardest. Large portions of the world's grain production are in Ukraine and also in Russia. Prices are going up, thus worsening the supply situation in countries such as Yemen or the Sahel. It can be assumed that this is also causing more people to flee hunger. The focus on the humanitarian situation in Ukraine has the unfortunate consequence that the situation of the people on the Mediterranean Sea or in the internment camps in Libya disappear even more from the focus than already. Information about accidents with many deaths or human rights violations, which are the order of the day, reach the public less or not at all.