Cambodia: "Violence against women is not a women's issue alone"
Berlin / Phnom Penh, 01 December 2020
During the 16 Days of Activism to End Violence against Women, we draw attention to the situation in some of our project countries. In Cambodia, we work together with Women Peace Makers (WPM) Organization, whose director Suyheang Kry describes in an interview why gender-specific violence is so widespread in this Asian country and what her organisation does to combat it.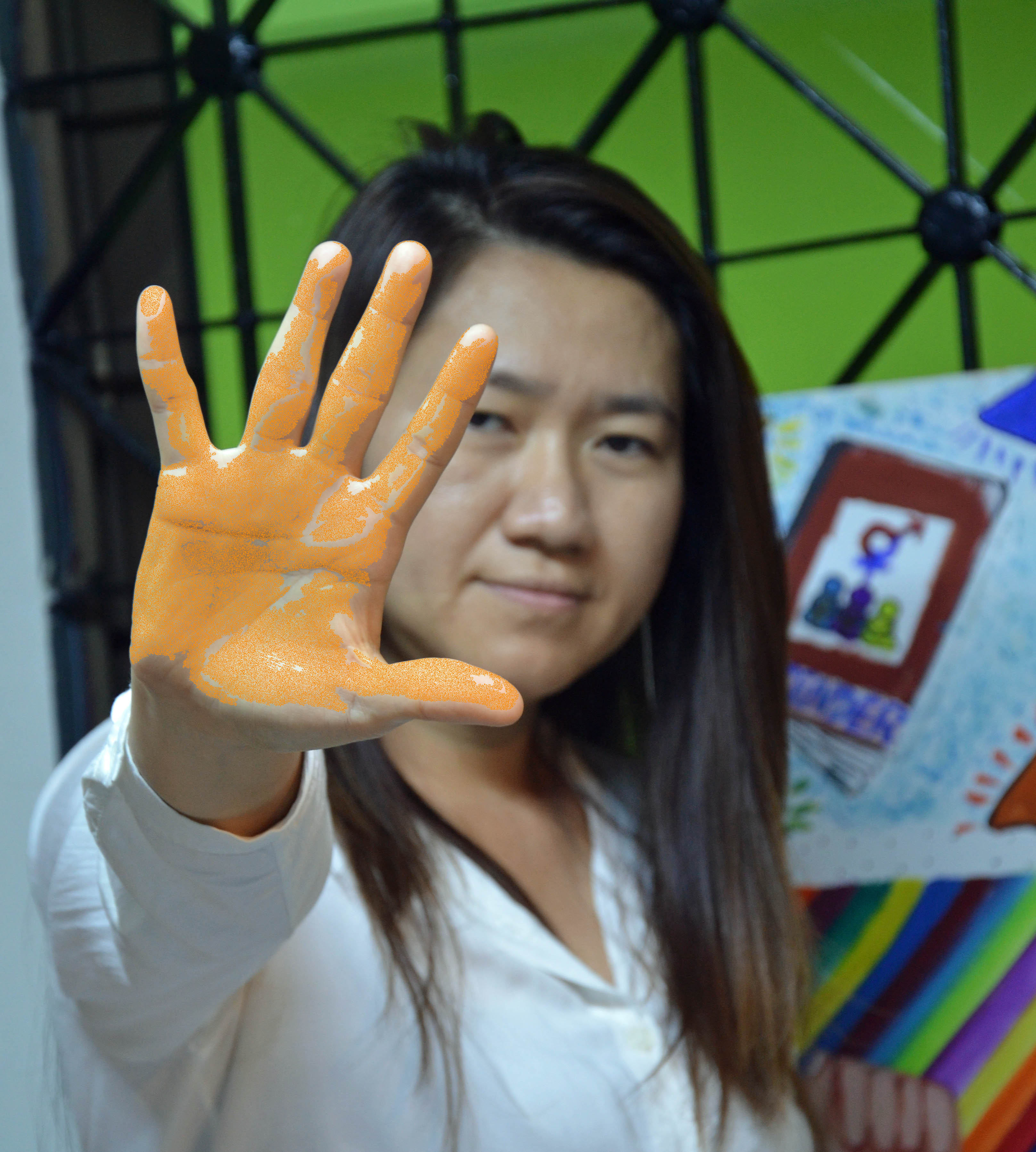 Violence against women takes place mainly in the home. What is known about the extent of domestic violence in Cambodia?
According to a survey from 2015, one in five woman experiences sexual and physical violence by her intimate partners throughout her life time in Cambodia, while one in three women suffers from emotional violence. In a UN survey in 2013, 33 percent of the men stated that they had committed physical and sexual violence against their intimate partners while 20 percent even admitted to having raped her.
How is that possible?
Behind this lies perpetuated negative gender norms routed in gender inequality and power imbalance, which sometimes are also upheld by those affected. According to the 2015 national survey, almost half of those who suffered from intimate partner violence had not told anyone about the incidents believing that there were reasons to justify violence against them and that domestic violence is a private family issue. And if they did seek help, most would go to family, friends and relatives while less than 15% would seek outside help from local authority and police. I think the challenge to this is due to ineffective law enforcement and unavailability as well as the lack of gender responsive response mechanism and services, such as in the local access to justice, legal aids, mental help support, safe shelter, etc.
Gender-specific violence includes both violence against a person because of their gender and violence which disproportionately often affects people of a certain gender. Gender-specific violence can be of a physical, sexual or psychological nature or a combination of these forms. This includes domestic violence, sexual harassment or phenomena such as forced marriage. Gender-specific violence exists worldwide. Although both men and women are affected by gender-specific violence, the huge majority of victims are women.
What are the implications of the current pandemic in terms of domestic violence?
There are currently no official figures on this in Cambodia, but the risk factors have increased significantly. In rural areas, women are often dependent on the income of their husbands, many of whom have lost their jobs. Hundreds of thousands of migrant workers have returned to Cambodia from neighbouring countries and are facing an economic crisis at home. Food shortages, financial crisis in the family, uncertain future, fear of COVID-19: these are all risk factors for stress and tension, which can eventually intensify or lead to domestic violence.
Why does WPM work and engage in this particular area?
We believe that women are fundamental to positive change and that violence against women is not a women's issue alone. It is an issue that concerns everyone. This is our core value. Our 2003 inception came from the observation of a serious increase in violence against women. Additionally there was a gap in women's participation and leadership in Cambodia's social action and peacebuilding work, despite their enormous contribution to rebuilding Cambodia's total devastation of culture, economy, and society in the aftermath of genocide. We believe that the participation of women in every step of positive social change, peace-building, decision-making, leadership and sustainable development is absolutely necessary. However, such aspiration will not be possible if women and girls continue to suffer from violence and be trapped in their private sphere while having no level playing field to access and contribute to the development and to represent themselves in the public matters.
What has WPM achieved so far with its work?
Thousands of people have participated in our various online and offline-based initiatives. More than 70 percent of them reported a direct positive change in their knowledge, attitudes and behaviourd towards gender stereotypes or women's rights issues. Our campaigns and actions have stimulated public debate on these issues. Actions and initiatives led by youth groups, both men and women, have inspired various community change actions. While our research and advocacy work on gender issues has reached the policymaking level and has so far influenced some key guideline papers, particularly, on the issues of access to local justice among women. During the COVID-19 outbreak, we worked with the communities and other partners in our target communities to ensure that people at risk of domestic violence and survivors have information about and access to Corona preventive measures, GBV hotlines, psychosocial support and preventive hygiene measures.
Every year, WPM, along with other gender organisations and partners, organises the 16 Days of Activism to End Violence against Women from 25 November to 10 December. The campaign provides an opportunity to raise awareness and concerns of women, including those who are doubly or multiply marginalised due to their ethnic minority, disability or different gender identity backgrounds. For this year's 16 Days Campaign in the context of Covid-19 pandemic, WPM is using digital platforms and a small community forum to raise awareness on issues of access to local justice and to amplify the voices of women and youth in the prevention and response of GBV in the Covid-19 context. WPM also organizes the online launching of its research report entitled "Preserving harmony or preventing justice". The study sheds light on local dispute resolution practices in cases of domestic violence and violence by intimate partners in Cambodia.
Part one of our interview series
In Ecuador we work together with our partner organisation "Fundación de Mujeres de Sucumbíos" to fight gender-specific violence. In our interview, Amparo Peñaherrera, a staff member of the organisation, warns against the negative impact of the current Corona pandemic, which has significantly worsened the situation for many women.
Part three of our interview series
In Uganda, we work together with our partner organisation "ACORD" to fight gender-specific violence. In our interview, Atwiine Muhindi Catherine, Programme Coordinator of the organisation tells us about the especially hard situation for refugees, as well as about the impacts of the Corona Pandemic and the lockdown.