DR Congo: Cholera threatens after volcanic eruption
Berlin / Goma, 03 June 2021
Hundreds of thousands are fleeing a possible further volcanic eruption in eastern Congo. Their accommodation as well as food, water, and sanitation supplies are not guaranteed. Johanniter supports with cholera infusions.
Following the eruption of the Nyiragongo volcano in the east of the Democratic Republic of Congo on May 22 and subsequent earthquakes, the government had ordered a partial evacuation of the city of Goma, which has a population of more than a million. Around 230,000 people left their homes. Most of them fled either westward, such as to the town of Sake 25 kilometers away, or southward to Bukavu.
Here they found shelter in schools, churches, camps or with other families. Our 50 local employees were also supposed to take themselves and their families to safety. "In fact, almost all of our employees are back in Goma. They are aware of the danger they are exposing themselves to. But first, they are afraid of looting their homes in Goma, and second, they have no families outside Goma to flee to. And without supplies or a roof over their heads, many are now returning," reports Melanie Plöger, Senior Programme Manager for Johanniter in Congo. This is how many people feel now, and that is why they have started to return.
Fear of cholera outbreak
For those who fled were left to fend for themselves. "Due to the short-notice evacuation, the host communities could not prepare for the influx. Therefore, there was no shelter, water or food available for those who arrived. As a result, the number of people in the town of Sake alone tripled within a few days", the 33-year-old said. That's why the United Nations is warning of a cholera outbreak. The city of Sake in particular is an endemic cholera zone, as there are cases every year. Even now, the first suspected cases have already occurred. With the return of around 60,000 people from Sake, cholera could also spread to Goma.
Infusion supplied for the treatment of cholera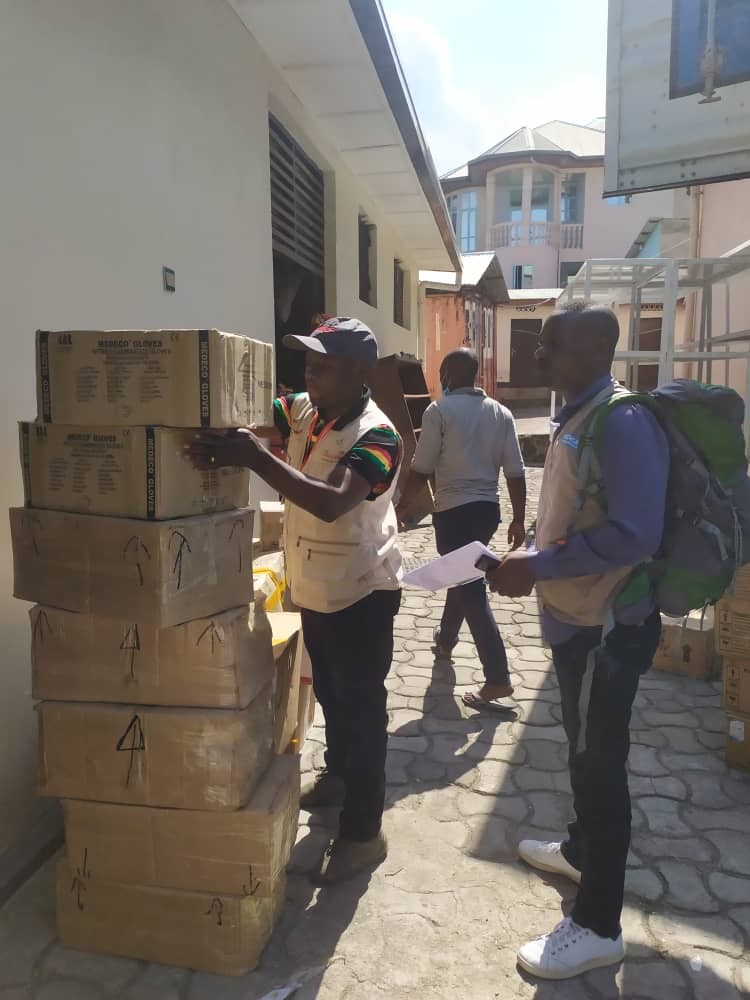 Johanniter therefore handed over 3675 cholera infusions to medical facilities in Sake today. "These infusions are enormously important to replace the heavy loss of fluids and salt in cholera patients," explains Florian Meyer, responsible program officer at Johanniter International Assistance. The health facilities supported by Johanniter will also continue to be supported. Just today, Johanniter had launched a new delivery of medicines for the facilities in Masisi.
Background:
The volcanic eruption is hitting a country struggling with one of the world's biggest humanitarian crises. More than 27 million people are facing acute food insecurity, according to UN figures. Seven million people are facing famine. The economic problems and socio-economic consequences caused by COVID-19 are compounding the ongoing hardship. Johanniter has been working in the medical field in North Kivu for 27 years. In the past, we have built or rehabilitated more than 20 health posts and regularly support them with medicines, equipment, and staff salaries.